Taxation Services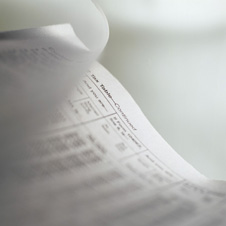 CONTACT US FIRST FOR ALL OF YOUR TAX AND ACCOUNTING NEEDS!
(732) 332-1700Tax Services provided by Steven Sewald & Co., CPAs & Consultants include:

Tax Returns:
Corporate
Partnership
Individual
Tax Exempt and Not-For-Profit Organizations
Payroll
Pension and Profit Sharing Plans
Advice and Representation Concerning Tax Disputes:
Business
Personal
Payroll
Investment
Estates, Trusts and Foundations:
Return Preparation
Asset Preservation
Tax Planning
Tax Planning Strategies in Specialized Areas Such As:
Personal Tax Planning
Mergers and Acquisitions
Executive Compensation and Fringe Benefits
Business Organization
Labor Programs
Taxable Transaction Analysis and their structure
Corporate and Stockholder Related Transactions
Litigation Support
Applications for Tax Exempt Status
Divorce
Bankruptcy
Tax Preparation
Our firm offers professional preparation of all federal, state, and local tax returns at competitive, affordable rates.
IRS and State/Local Representation
Our staff knows the tax laws, and we know how your tax return was prepared. We can provide complete representation services before the IRS as well as state and local taxing authorities. We are also experienced in negotiating Offers in Compromise with the IRS and various States.
Tax Planning
Steven Sewald & Co., CPAs & Consultants continuously monitor federal, state, and local tax law changes to allow our clients to minimize current and future tax liabilities. If necessary, we can implement tailor-made due-date tax compliance monitoring systems to prevent costly interest and penalty assessments attributable to late filing. Of course, we offer full tax preparation and filing services.
Sales Tax Services
Our firm prepares all sales tax filings and offers full sales tax audit representation.

Estate, Gift and Trust Tax Return Preparation
Steven Sewald & Co., CPAs & Consultants provides expert preparation of federal and state estate, gift, and trust tax returns.